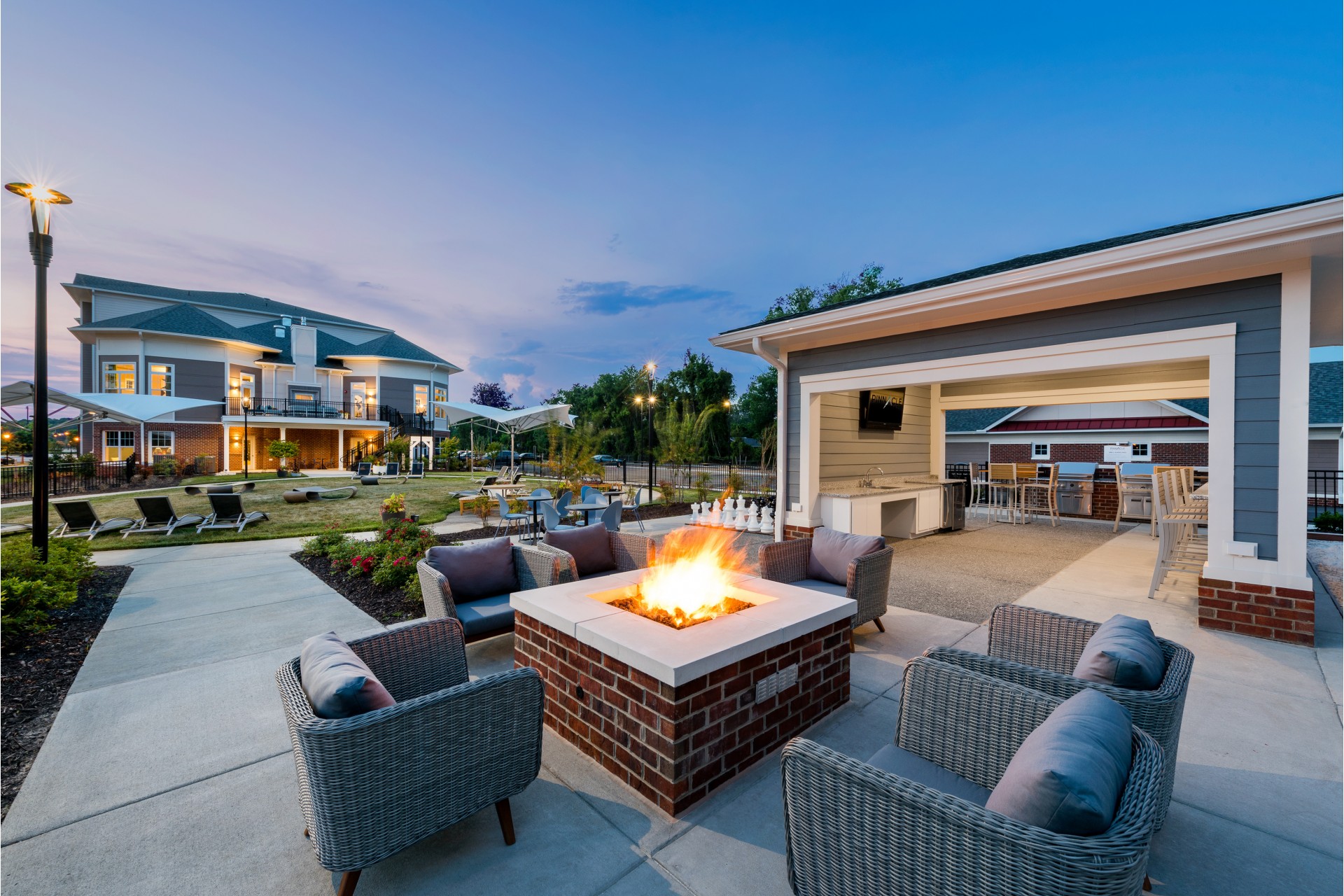 Your Review
Submit a Review

Resident Reviews
Too much noise
|

Recommended: Yes
Thank you for the feedback Signe. Please know that courtesy patrol is available 24/7. You can reach them directly or by calling the main office number if after hours and they will call on your behalf. Please feel free to reach out to me if you would like additional information.
Great place to live
|Recommended: Yes
Great place to live
Thank you for the feedback Rehman! We appreciate your residency and hope that you continue to love the community as much as we do!
Easy to live|Recommended: Nothe property is great . there is a nice walk way surrounding the grounds which is nice. the only thing that kind of sucks is the walls are thin so we are able to hear our neighbors way more than I'd like to. Other than that the apartment unit I live in is nice just a little over priced.
Great service and great people
|Recommended: Yes
Pinnacle apartments have been great to us My husband serves in the military and we have truly been extremely satisfied in how we have been treated by staff. Any small issue we've had it gets taken care of right away and they are very understanding and make you feel welcome. Maintenance people are great as well and quick. Happy we chose this place
Thank you Emily! We appreciate your feedback. We are happy to have you as residents!!
Great place to Live
|Recommended: Yes
Great place to live. Excellent staff package handling could get behind. But that is a minor inconvenience.
Thank you for your 5 star rating! Our residents at Pinnacle certainly do receive a lot of packages and we are happy to sign for them. We apologize if sometimes they aren't available immediately in the 24/7 lockers but hopefully you have always been able to get them quickly from one of our team members. Please let us know if you ever need some help with a package and picking it up! We know how important it is to get them! Thank you for the excellent feedback!
N A|Recommended: YesN A
Overall the property is great|Recommended: YesMy main concern is the parking space available.
I love the property and the office staff|Recommended: YesThis is one of the best places I've ever lived.
Great place to call home|Recommended: YesThe design is nice, spacious, and very close to the shopping center
Neighbors quality is the issue|Recommended: YesIts a nice apartment everything is brandnew. Neighbors and sound proof quality are the problems.
I love it.|Recommended: YesMagical
Nice|Recommended: YesOverall I like the complex, the only complaint would be the noise at varies hours. I would recommend this complex to others.
Good with some exceptions|Recommended: NoAside from a lack of enforcement on noise issues and completely not telling anyone that your car would get towed if you parked in the parking lot without a permit that they ran out of and didn't give anyone for months after we moved in it's an okay apartment.
I love it|Recommended: YesWhile Pinnacle is a little pricey, you are getting what you pay for. The area is nice and secluded, while still only being no more than 10 minutes from everything It is a quiet, diverse community, and everyone that I encounter is nice.
Nice Community|Recommended: YesI enjoy leaving in the community for the most part. The only big issue I have is loud college students here and there.
The views and opinions expressed herein are solely those of the original authors and other contributors. These views do not reflect the views of Pinnacle Apartments, its owners, managers, agents, employees or content providers. No representation or warranty, express or implied, is made or given by Pinnacle Apartments, its owners, managers, agents, employees or content providers regarding safety, accuracy, completeness or suitability of the information or material expressed herein for any particular purpose