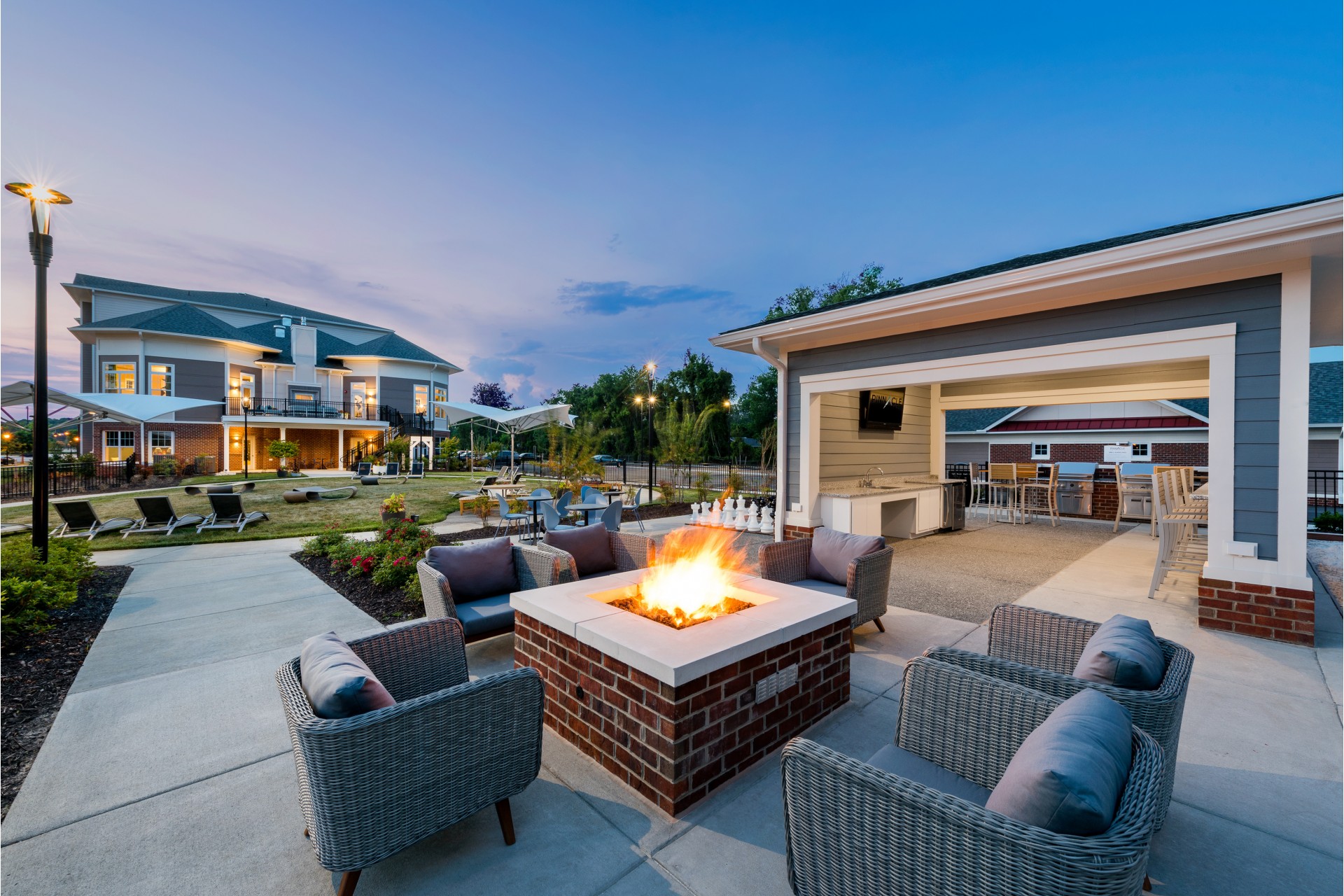 Your Review
Submit a Review

Resident Reviews
|Recommended: YesGreat grounds — Very quiet
|Recommended: YesGreat Experience — Great experience especially the support staff. I would definitely lease in this community again
|Recommended: Yes
I really like this place and would recommend to a friend — It's a great place to live and everything you need is close by. Seriously ☺️
Thank you for your review and your residency!!! Hope to see you at the next resident event!
|Recommended: Yes
Its a nice property. — I would tell them move in.
Thank you for your review! We appreciate you and your family!
|Recommended: Yes
Besides parking this please is great — Quite and the staf is awesome
Thank you for the 5 Star Review. We appreciate your residency!!
|Recommended: Yes
Best property I've lived at in a while — Great apartment, I love the modern updated look and appliances. Pricing is a little high but it is fairly new so that can be expected.The walls and floors are easy to hear through but other than that I love it.
Thanks for the great review! Please let us know if you need any help with noise issues. You should not be able to hear much if anything from the walls and floors.
|Recommended: Yes
Great Place — Good location helpful staff
Thank you for your kind words! We hope you enjoy your residency!
|Recommended: Yes
We need one assigned parking space. — I love living out here.
We Love Having You Live Here!!
|Recommended: Yes
Awesome Contemporary Complex — I loved living here. The staff was always friendly and I never had an unanswered question. Great place to live if you have pets. It's centrally located to where you could walk to the shops and bars. The demographic seemed to be more of the younger generation, which was nice for me. They were consistent with events and trying to being the community together. The only thing I had an issue with is tenants not cleaning up after their pets. I would say the waste was pretty apparent when I would walk my dog around the complex. We should be held more accountable as tenants, but I understand it puts more stress on the staff to constantly monitor that. Literally the only upsetting thing about living here. Great place to live. Definitely would come back if I'm ever back in Virginia.
Thank you so much for the awesome review! Come back to us any time!!
|Recommended: Yes
Over all it is a nice place to live — It sometimes feels too crowded but it is a friendly place to be
Thank you for the feedback! We appreciate your residency. If you ever need anything please do not hesitate to ask.
|Recommended: YesOverall, Would recommend this apartment to a friend. — It is a pleasure living here but in need of some major changes. My main problem is the parking situation. There is a limited amount of space compared to the amount of people that live here. My apartment houses 3 people in itself and there's about 20 spaces for everyone in the community to park in. If not, I have to park across the street and hope I don't get towed or park even farther and make a 5 minute walk to my house, not mention I am a young lady that typically gets off of work late. I pay for parking here, there is no reason I shouldn't be guaranteed a spot Also, whenever we put in a request to maintenance, it take about 2 or 3 tries to prove that we're actually in need. The apartment knew we were moving in and didn't proceed to fix the air conditioning and yet we had to live with no air conditioning in 100 degree weather for at least a week and a half in addition to almost passing out before being showing any effort.
|Recommended: Yes
The garage I rented is to small to fit my Silverado pickup in — Property is beautiful, and the exterior of the property is well maintained. The interior of the property is at the mercy of the maintenance staff and the experience of the staff and this is true with any property. However the Chief of the boot and maintenance manager here at Pinnacle is very aware of what is going on with the property. He is on his game and does a great job. The Ladies at the front office are very professional and their hospitality is very inviting. Overall the Pinnacle Apartments has a positive environment and friendly atmosphere for all who live here.
Thank you for your kind words Mr Bradley. It has been a pleasure having you as a resident. We apologize that you are unable to fit your Silverado into the garage but hope that you are still enjoying all that Pinnacle has to offer.
|Recommended: Yes
Love it — I moved here to live in a safer environment
Thank you for your review! We hope you will continue to Love it! We appreciate your residency are glad to have you as resident of Pinnacle!
|Recommended: Yes
Friendly, safe, comfortable, affordable, and amazing — It feels like home, and it is very comfortable and it's so close to everything You sometimes overhear people yelling in the hallway or outside, but other than that the staff is very nice and helpful, and the complex is amazing
Thank you for the review! We are glad that you feel comfortable here. Please feel free to contact us if there is a noise issue, we are happy to look into it!