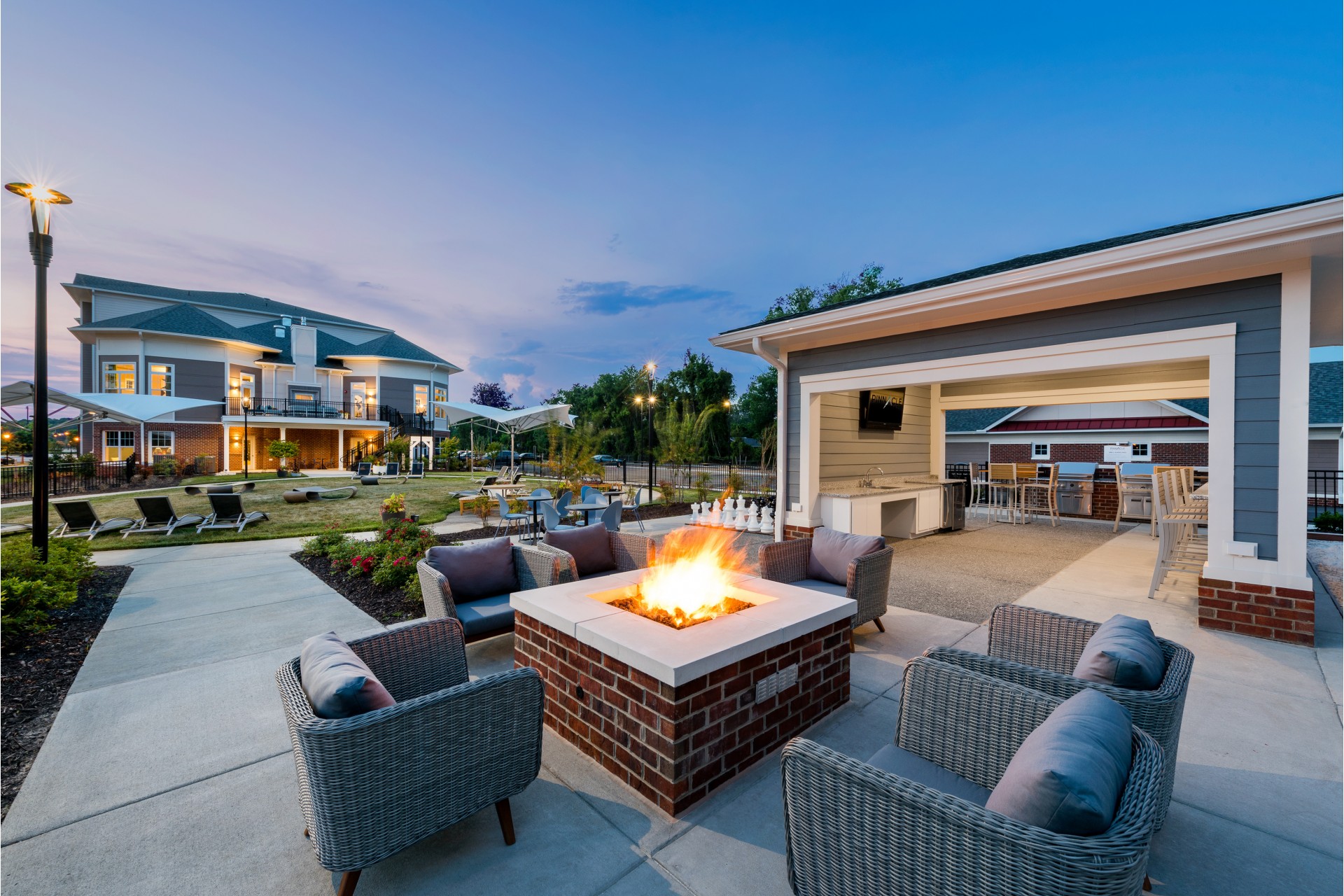 Your Review
Submit a Review

Resident Reviews
Great but a touch noisy
|

Recommended: Yes
Best Apartments hands down|Recommended: YesIt's a great community...apartments look good inside and out and we'll taken care of. The staff are very nice and awesome people
Management is always there to help out or answer your questions, well maintained property|Recommended: YesIt's well maintained and the very helpful staff. Close to the major shopping centers.
The staff is welcoming and kind and caring of your needs always.|Recommended: YesWonderful
Modern Living|Recommended: YesLovely place to live. Some of the staff members can be a little nicer. Most of them do their best to make sure my needs are met especially in a timely manner. I love the landscape of the community how it is quiet and beautiful to look at. I feel very safe here
Peaceful Living|Recommended: YesIt's been a please living here. Staff is great
Luxury is worth it|Recommended: YesSpace, convience, excellent leasing staffing and maintenance is always on point. They are worth the price. Katherine Lisa are the BEST....
Building 700|Recommended: YesI love the pinnacle Its a great place to live. I truly am receiving luxury living for a low cost. However, the Stratford University students placed in the building are too rowdy. They think the Pinnacle is a dorm. Therefore, they get drunk, have wild parties, and walk barefoot throughout the building. So if you move to the Pinnacle don't move in building 700.
Very nice property. Always feel safe and very friendly neighbors and staff.|Recommended: YesWe love it here so far. Great neighbors. Staff is very helpful with anything we may need. We love the workout room and having computers in the lobby is a great resource. Very happy with our choice to move our family here.
Absoulty love living here1|Recommended: YesBest Apartment condo I lived in since I relocated to Virginia
Great complex that is still growing.|Recommended: YesFantastic place to reside in the immediate area. Small changes here and there would make this an ideal living area.
I love this place im felling very confitable, im recomeding.|Recommended: Yesyes, is very good place for live.
Very nice|Recommended: YesJust come and live at the top
Right in the middle of anything you might need|Recommended: YesI have no significant complaints about this apartment complex. The staff is informed and friendly. Parking is always available. The apartments themselves are a little small for the price, but the supplied equipment stove, fridge, washer dryer, dishwasher, etc. are all good quality. I really enjoy the granite island and countertops, wood flooring, and carpeted rooms. If I had to complain, I would say that being on the first floor next to the parking lot can be pretty noisy sometimes with everyone coming and going. Music or activity above you can be heard, but no more than would be expected from living in an apartment, however I've heard nothing from neighbors next door or across the hall. The complex itself is 5-10 min away from quite a few stores and restaurants you might go to on a regular basis - Home Depot, Walmart, Langley AFB, Aldi, Dennys, Chipotle, Bojangle's, and a few more.
It's very beautiful but a bit expensive|Recommended: YesIt's a wonderful environment to live in no complaints it is a bit high for the apts though you could just invest into a house for the price but it's beautiful.
The views and opinions expressed herein are solely those of the original authors and other contributors. These views do not reflect the views of Pinnacle Apartments, its owners, managers, agents, employees or content providers. No representation or warranty, express or implied, is made or given by Pinnacle Apartments, its owners, managers, agents, employees or content providers regarding safety, accuracy, completeness or suitability of the information or material expressed herein for any particular purpose